Elevate Your Web Application with Laravel Development Services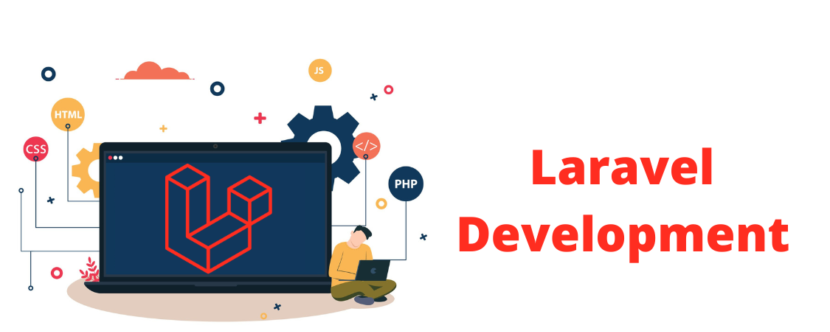 Laravel is the PHP framework of choice for modern web applications, known for its elegant syntax and robust features. It empowers developers to create scalable, secure, and high-performance applications with ease. Here's why this php framework stands out:
Speed & Efficiency: It streamlines development with a range of pre-built components, speeding up project delivery without compromising quality.
Security: Built-in security features protect your application from common web vulnerabilities, ensuring data safety and user trust.
Scalability: As your business grows, Laravel's flexibility allows your application to scale effortlessly, accommodating increased traffic and features.
Community Support: With a thriving community, Laravel stays up-to-date with the latest trends and best practices, ensuring your application remains competitive.
Are you ready to take your web application to the next level? Look no further! Our top-notch Laravel development services are here to transform your ideas into a reality. With a track record of delivering outstanding Laravel solutions, we're your trusted partner in web development.
Our Laravel Development Services:
Custom Web Development: We tailor Laravel solutions to your unique business needs, creating applications that match your vision and objectives.
API Development: Build powerful APIs for mobile apps or third-party integrations, leveraging Laravel's capabilities for data sharing and connectivity.
Migration: Transition seamlessly from your existing platform to Laravel with minimal disruption, preserving your data and functionalities.
E-commerce Solutions: Create feature-rich, user-friendly e-commerce platforms that drive sales and enhance customer experiences.
Maintenance & Support: Our team provides ongoing maintenance and support, ensuring your Laravel application remains secure, up-to-date, and bug-free.
Why select us?
Expertise: Our team of Laravel experts boasts years of experience in crafting high-quality web applications, ensuring your project is in capable hands.
Collaboration: We believe in close collaboration with our clients, keeping you involved at every step to ensure your vision is realized.
Quality Assurance: Rigorous testing and quality control procedures guarantee a flawless end product that meets the highest industry standards.
Affordability: We offer competitive pricing without compromising on quality, making Laravel development accessible to businesses of all sizes.
Timely Delivery: We understand the value of time. Our commitment to on-time project delivery ensures you can launch your application when you need it.
Ready to embark on your Laravel development journey? Let's connect and discuss how Prayantech's services can empower your business. Contact us today for a consultation and take the first step towards a successful web application. If you have got any requirement related to web development and you want to challenge our expertise and knowledge, contact us at following details. We would be honored to work for you!
Email: contact@prayantech.com
Request a Quote